Organics Recycling Conference 2023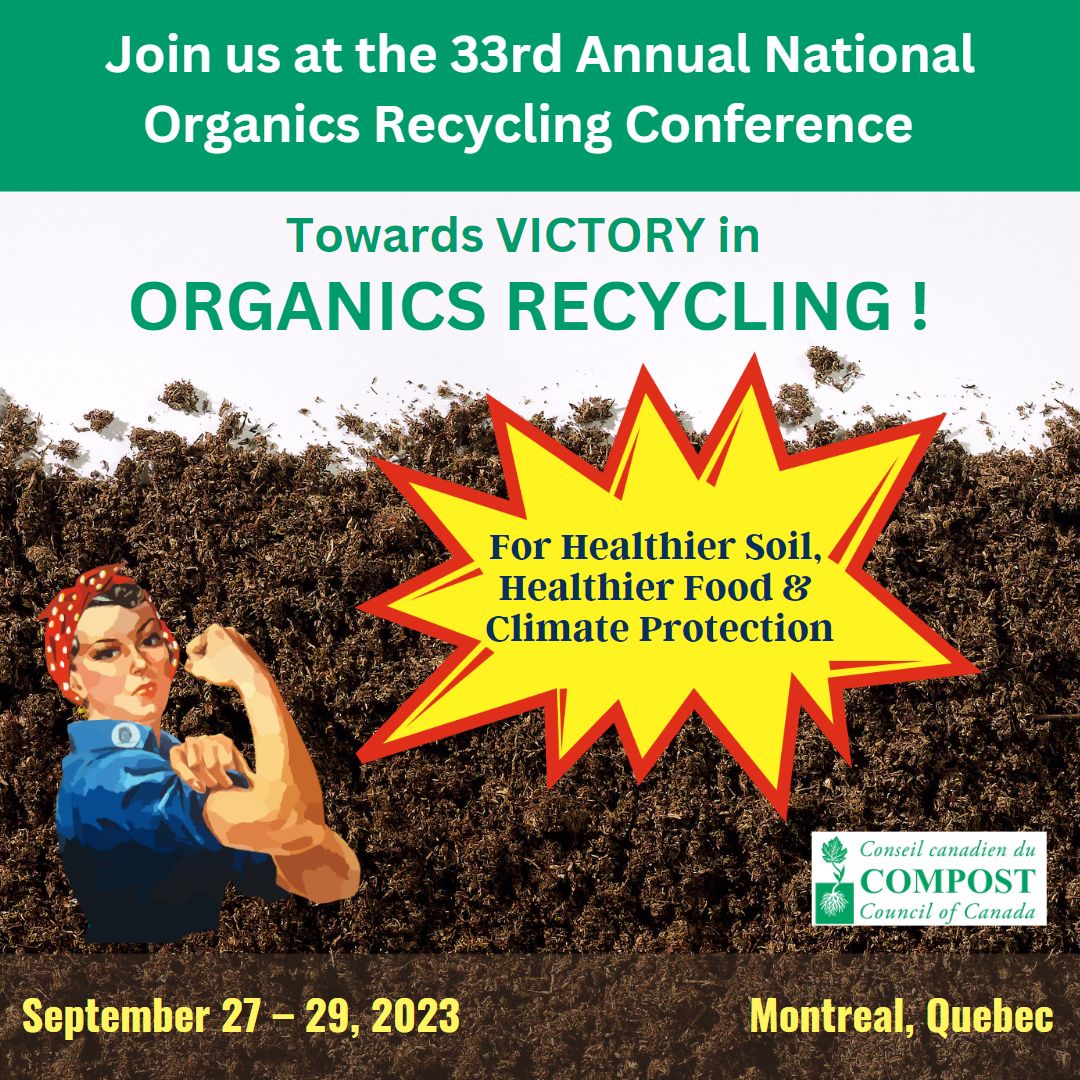 The 33rd Annual National Organics Recycling Conference
Join the leaders in organics recycling as we rally around the latest victories and advances which are adding to our industry's resourceful leadership in waste diversion, local environmental stewardship and manufacturing, soil productivity and nutritional health, water conservation, climate change mitigation and resiliency. We look forward to seeing you all in Montreal for our first in-person conference since 2019, and our first hybrid conference ever!
The Compost Council of Canada is the national non-profit, member-driven organization dedicated to advocating and advancing organics residuals recycling and compost use.
The Council serves as the central resource and network for the compost and organics recycling industry in Canada and, through its members,
contributes to the environmental sustainability of the communities in which they operate.